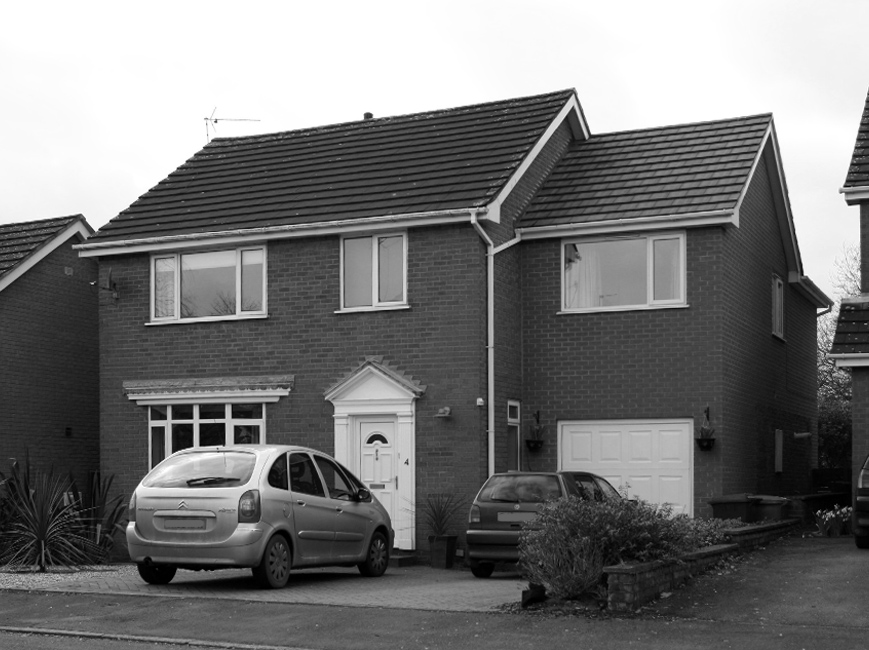 Somerset Close
Alterations and extensions
The house was built in the early 80s, was detached with two double bedrooms, a box room and bathroom upstairs, and two reception rooms and kitchen below.  The kitchen was compromised; the washing machine and dryer were accommodated in the garage.
The clients wanted to enlarge the house to accommodate their growing family; to achieve three good sized bedrooms, a study, family room and utility room.
The solution was to add a two storey side extension and a single storey rear extension.  The side extension encompassed the existing garage, which was brought forward to allow a new utility room to be built behind.  The first floor accommodated now accommodates three double bedrooms and a study/fourth room.  On the ground floor the existing dining room was converted into a playroom and a large open-plan space was added, opening off the kitchen.
Large roof lights were installed over the rear extension to allow light to fall into the kitchen.  Sun pipes were used in the main house to light the landing which was now enclosed.  By relocating the cloakroom the hall was increased so as to befit the enlarged house.