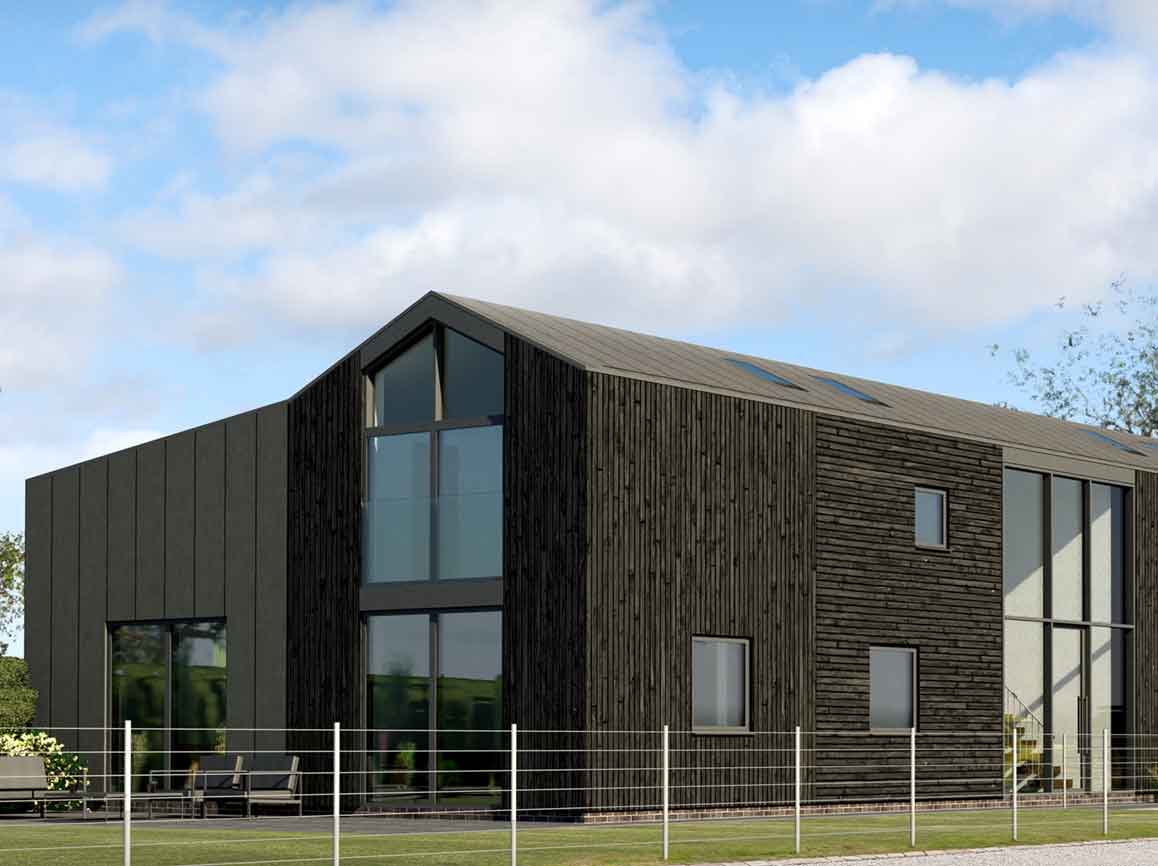 Shellow Farm Barn
Hayes and Partners gained consent for the conversion of the whole existing agricultural building to create one large single storey dwelling under Class Q Permitted Development Rights.
Hayes and Partners then obtained planning consent for the conversion of the barn to a two-storey dwelling within a reduced footprint.  The demolition of a side bay of the building allowed for a two-storey glazed link and new windows to light internal areas.
The cladding materials, black timber and zinc, reflect traditional agricultural buildings.