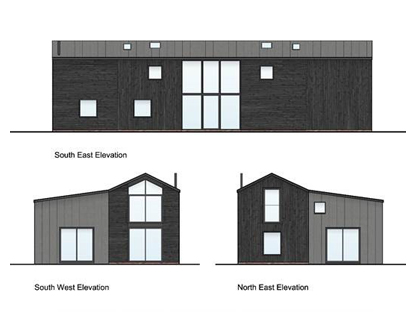 Planning for Shellow Farm Barn
Easter 2019
After a very long wait we've found out that PLANNING IS GRANTED for the conversion of an agricultural shed where a single storey Class Q conversion had already been allowed/approved.
The new scheme is now two storey, but with a smaller footprint, and an internal courtyard to allow natural light into the centre of the house. The glazed middle section encloses a double height entrance hall with a bridge between the front and rear wings.
The proposed materials are black burnt-timber and contemporary zinc sheet cladding.
From the Planning Officer's report:
" The proposal would enhance the openness of the green belt, through the removal of the right eastern portion of the building. This would significantly open up the site allowing views through the site from Shellow Lane."