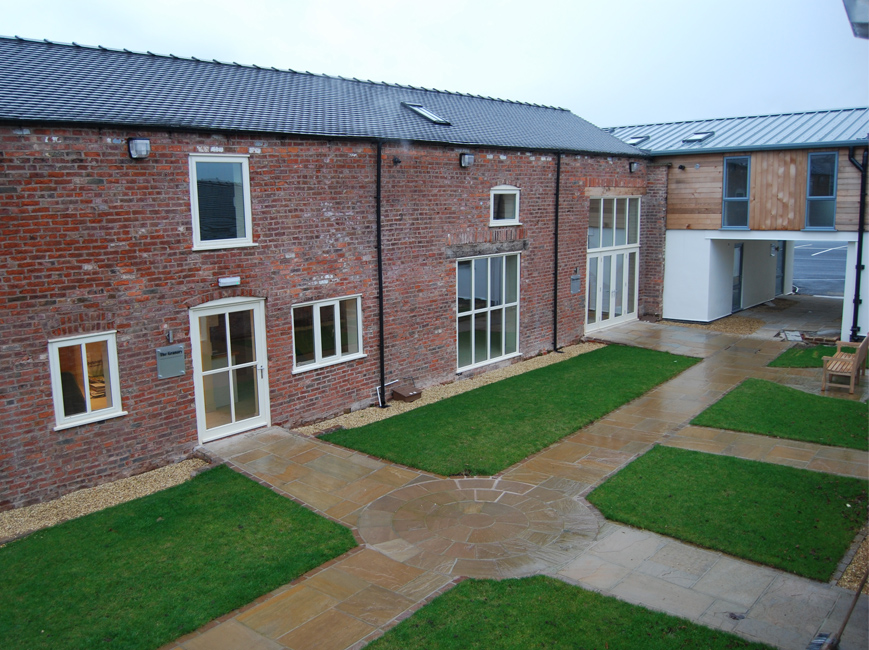 Planning for Gawsworth Business Court
December 2017
Hayes & Partners have successfully achieved Planning consent for extensions and alterations to Gawsworth Business Court.
The site is located within the Green Belt, just off the A536 Congleton Road.  Back in 2006, Hayes & Partners completed the conversion of the original agricultural buildings to offices and office storage, which is now rented out to local businesses.
The recently approved proposals sought to create additional office space and associated amenities for the existing tenants. The provision of additional space will allow their business to expand on site, rather than having to move elsewhere.
The proposals comprise a two storey building which matches the existing timber-clad and rendered buildings linked by a single storey section. This allows the windows of the existing building to be retained.
Units 2, 4 and part of 6 are currently occupied by a single long-term tenant. The proposals also include a glazed link between Units 2 and 4 to allow movement between the units without leaving the building.
…