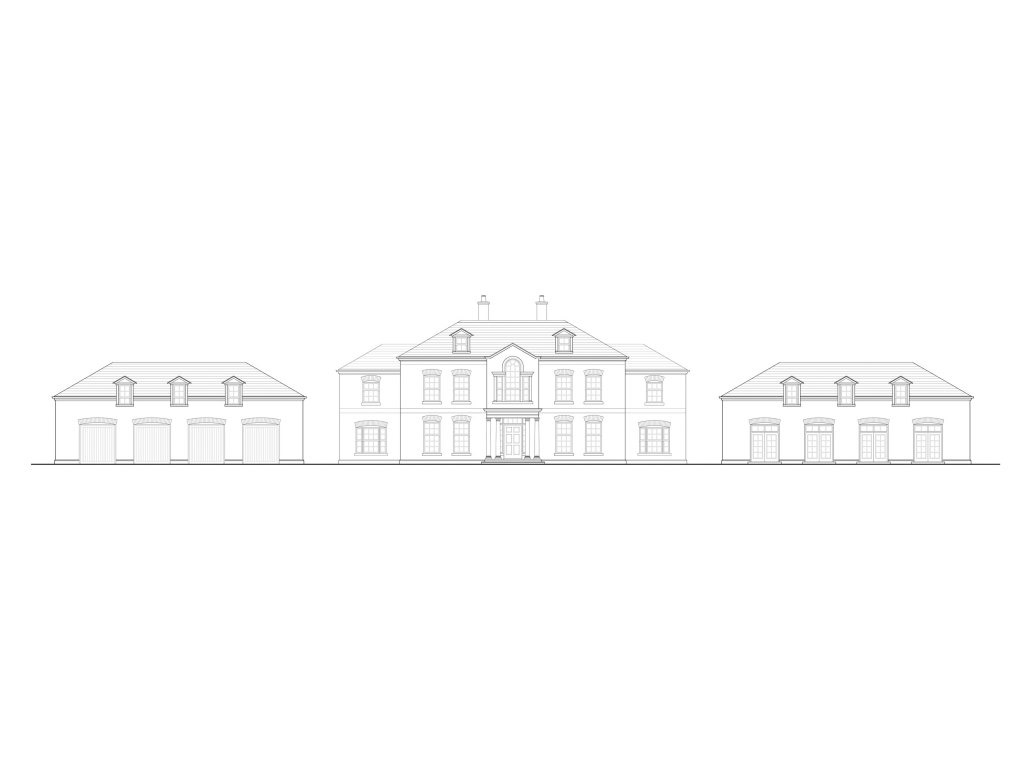 Planning Consent at Hole Farm
In 1991 Planning consent was granted for a four bedroomed farm worker's dwelling, garage and store.  The ground floor slab had been constructed to secure the consent in perpetuity. In 2010 planning consent was granted to remove the agricultural tie on the site.
Hayes & Partners were approached in 2013 to improve the design of the dwelling and maximise its floor area to increase both its saleability and value.
The dwelling was redesigned in the style of an impressive Georgian country house and garages to better suit both the Cheshire vernacular and the substantial nature of its plot. Although the ridge height and floor area of the proposed replacement dwelling and garage were no greater than those previously approved, the change in architectural style raised the height of the eaves, significantly increasing the useable space in the attic.
A later application was made to incorporate a basement level and second floor with dormer windows.
Hayes & Partners also secured planning consent to construct a leisure suite in lieu of an agricultural building on the site, to enclose the courtyard with a set of symmetrical outbuildings.