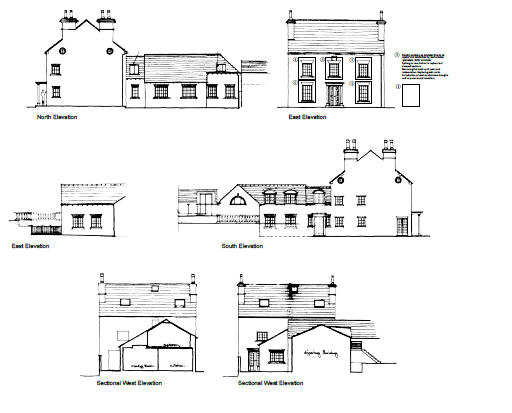 Listed building approval
The approved alterations include the replacement of the existing stone floor with a lighter stone tile and the replacement of the existing oak floor with new timber flooring.  The proposals also include the installation of electric under-tile heating pipes below the stone floor tiles in the kitchen and dining area, together with the removal of a modern existing fireplace and chimney breast in the rear outrigger.
On the first floor, the proposals include the formation of a doorway in each front bedroom to create an en-suite bathroom and the formation of a linen cupboard.  The new doors, door frames and architraves will match the existing modern features.
The staircase will be repaired by resetting the treads and risers, replacing or splicing new oak sections where the treads are seriously worn or damaged and reinforcing the structure to eliminate movement. The splat balusters on the upper flight will be replaced with turned balusters to match the original flights; the modern flight to the rear will be replaced with a new stair to match the original flight.