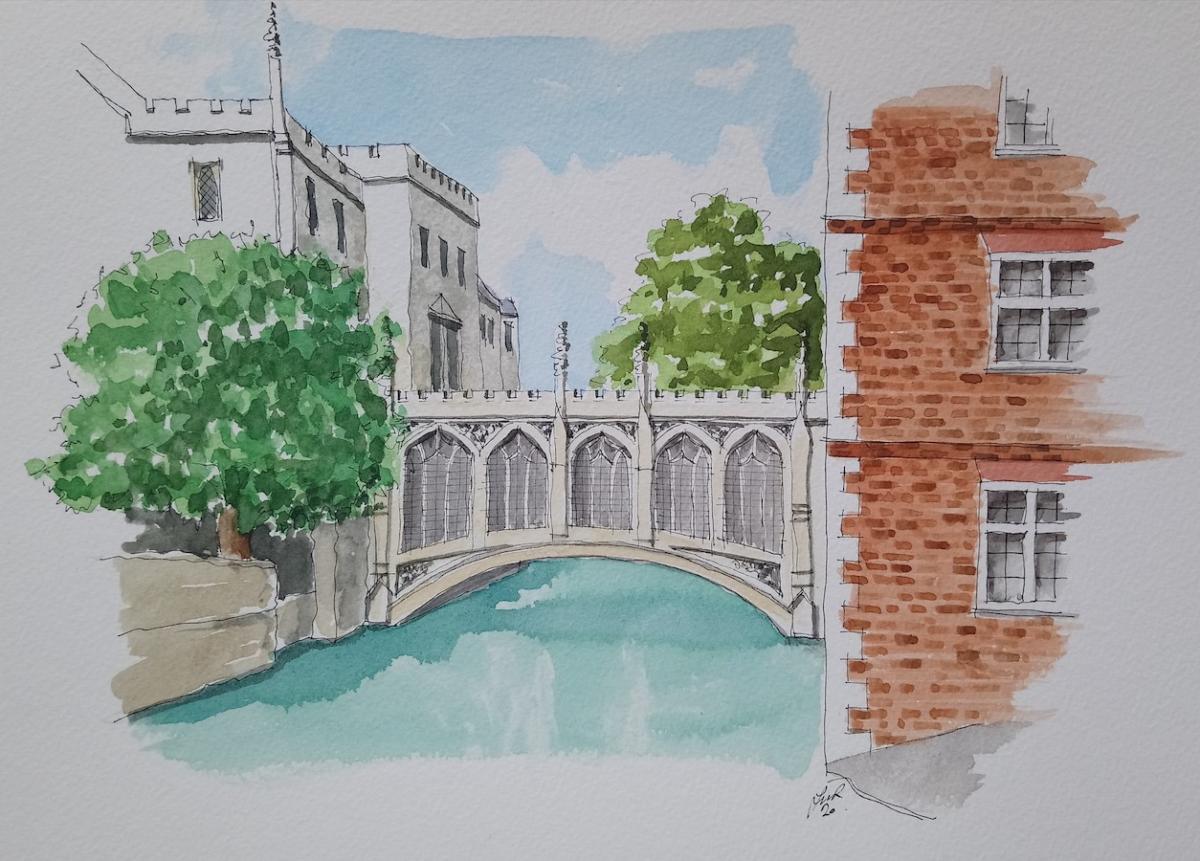 Julian Renshaw – Art award shortlist
Congratulations to one of our senior architects, Julian Renshaw,  who has been shortlisted in a painting competition through Travelodge.
Not only is Julian an excellent architect, but he is a talented artist too.
His painting is of the Bridge of Sighs, Cambridge –  a favourite place for him to visit for the architecture, and to also visit his daughter.
If you wish to vote for his painting, please see Link below
https://www.travelodge.co.uk/blog/news/where-in-the-uk/?