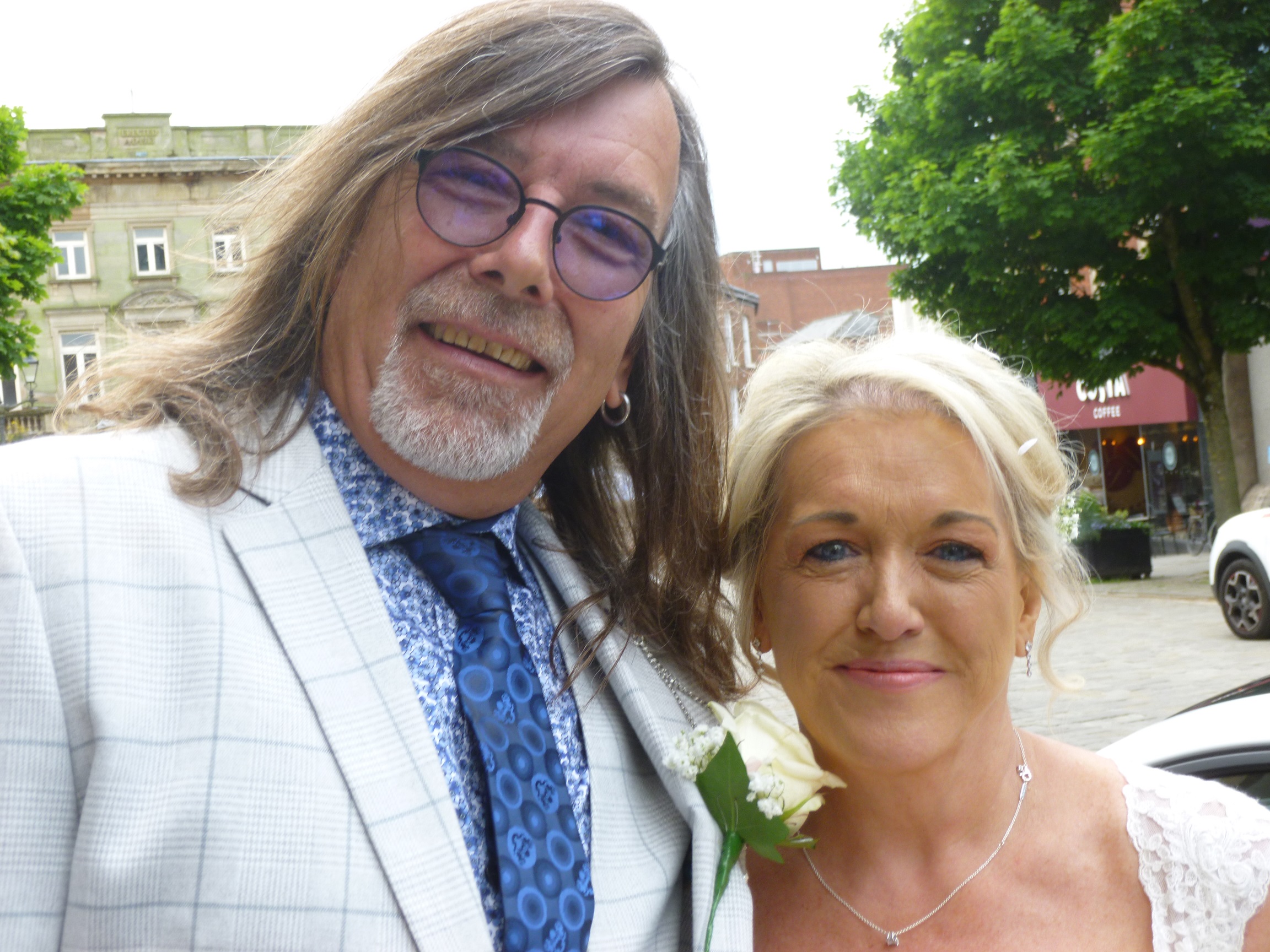 Jane gets hitched
8th June 2022
Celebrating Jane's marriage to Paul at Macclesfield Town Hall.
Lovely service at Macclesfield Town Hall, followed by reception at The Copper Room.   A lot of fun, great food and guests.
Jane has been with Hayes and Partners for almost 12 months working as secretary for Eleanor and Chris.
Paul and Jane were spending their honeymoon in France and were travelling there by motorbike.
We wish them both every happiness for their future together.