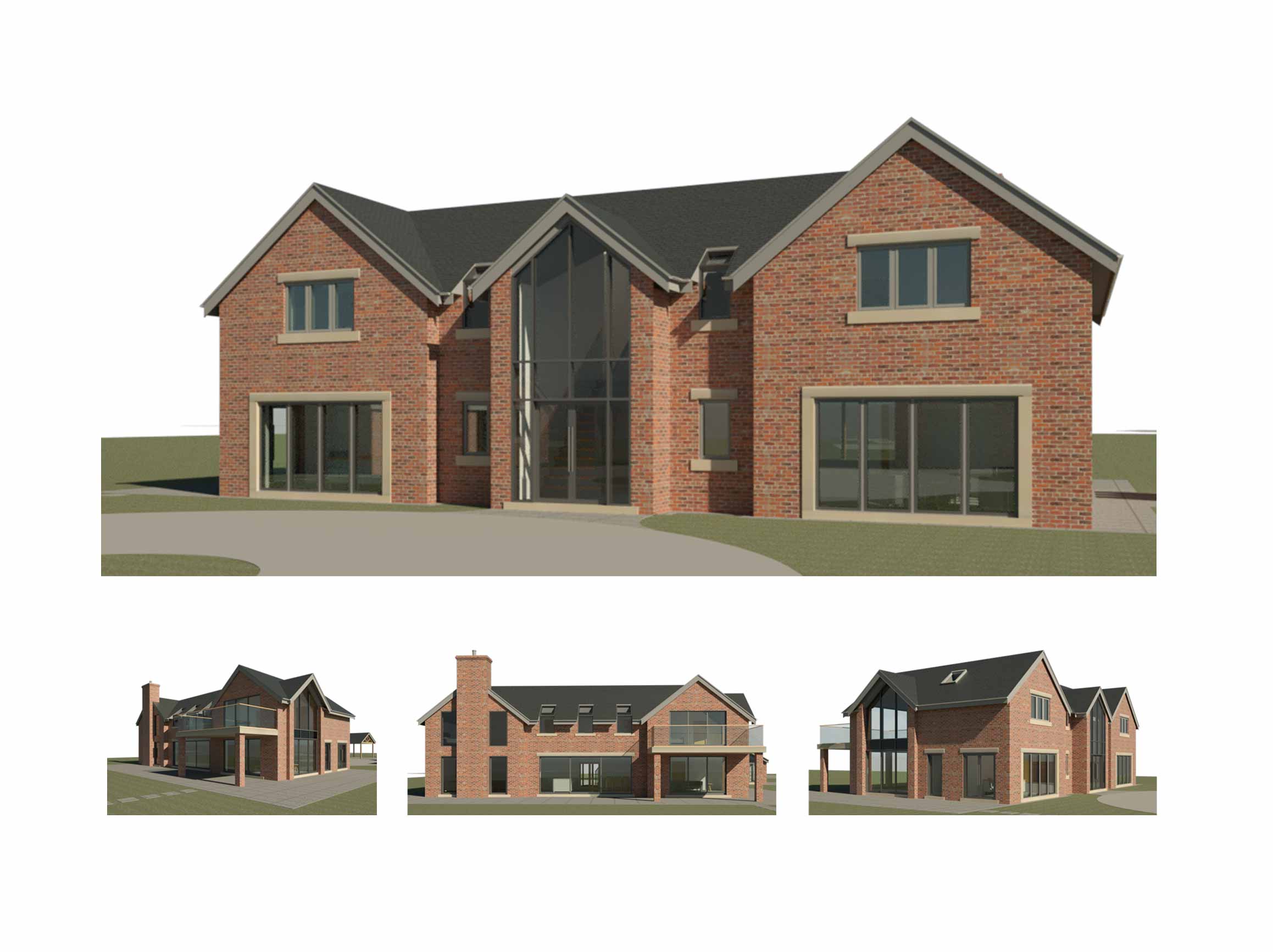 Alderley Edge – Approval for replacement dwelling
Planning approved for a replacement dwelling to suit modern day life with open plan living spaces and good links to the garden.
The new house is oriented to make use of the southern aspect and the views across the gardens.  This ensures privacy for the dwelling, its outside spaces and htat is provides good links to the outside spaces.
The replacement dwelling is of modern design and simple detailing.  Full height glazing is used to connect internal spaces with the outside both visually as well as physically.  The internal layout ensure the main living spaces and bedrooms benefit from views over the garden.