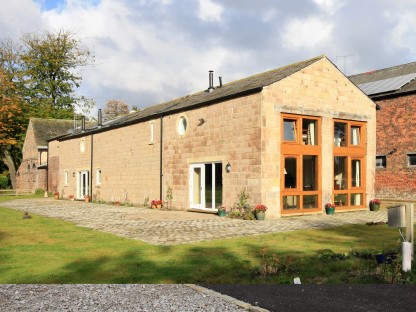 Moor Hall Farm
Cheshirenr Ormskirk, Lancashire
West Lancashire District Council
Moor Hall Barn is a converted stable block situated in a rural location of West Lancashire, forming part of Moor Hall Estate.  The barn is a listed curtilage building, built in approx. 1840s and attached to a larger listed 17th Century brick barn, situated on a medieval site.
Planning consent was granted for this project in 2008.
The client needed to review the internal arrangement of the barn to accommodate separate guest accommodation for their daughter who worked abroad.
As brown long eared bats had been discovered in the barns, a substantial fly-space was required. A license was obtained to relocate the bats by providing a purpose built loft space in the adjacent brick barn.
The conversion has been undertaken sympathetically to keep as many of the original features as possible, but in keeping with the attached buildings and locality.