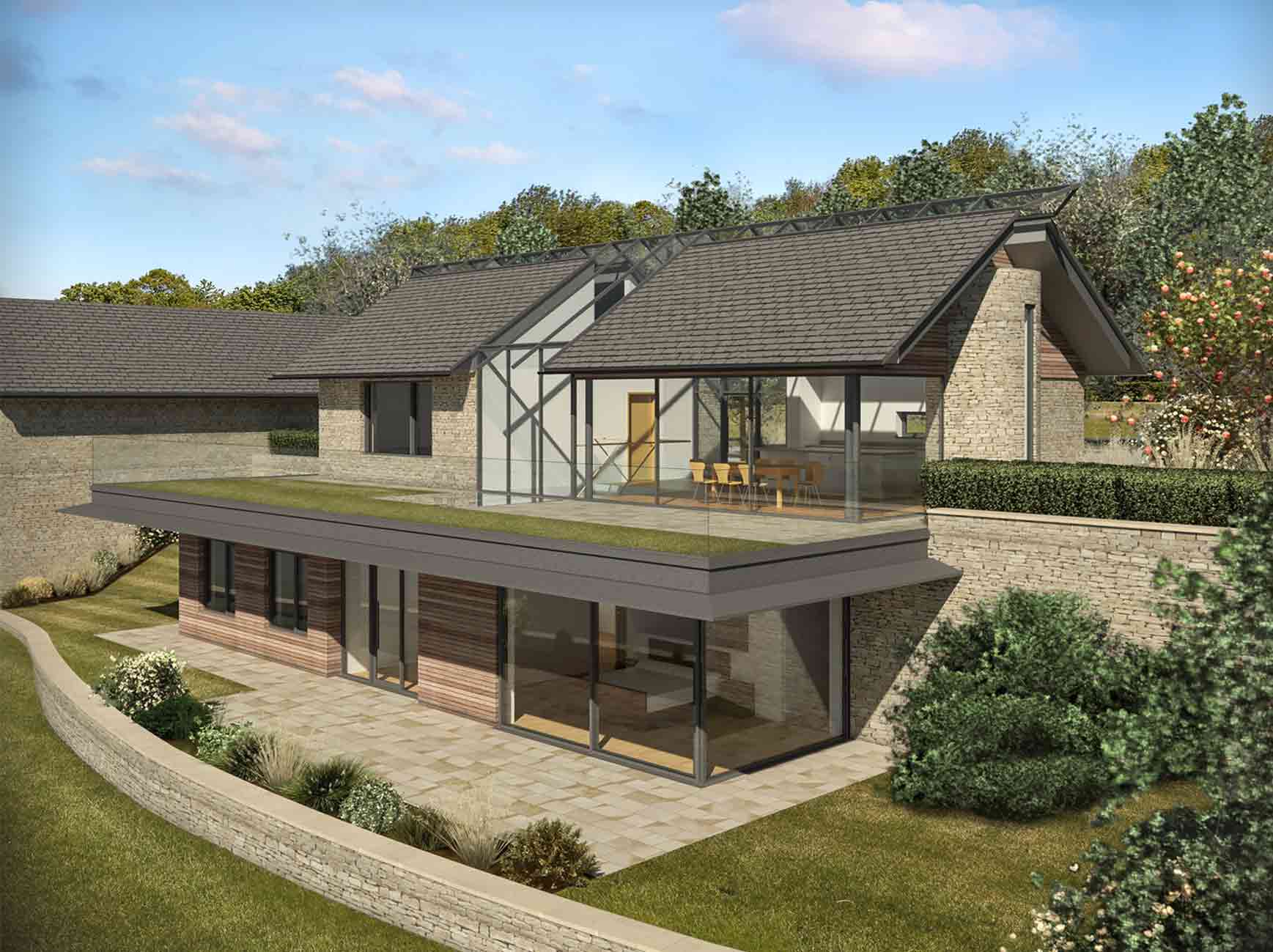 Hillside House
Hayes and Partners gained planning consent for a detached replacement dwelling, in lieu of a semi-detached house and outbuildings, on a steeply sloping site in open countryside.  The house design is compact and partially underground, reducing its impact on the Green Belt.
The new house, detached from its neighbours, steps down the sloping site.  The house appears single storey from the front, with an open-plan living space at entrance level to take advantage of the views.  Large areas of glazing face the valley, an area of special county value.  The bedrooms below step out with the slope of the land to create a roof terrace, providing both floors with garden access.
The house is a modern rural dwelling, using traditional materials in a contemporary way.