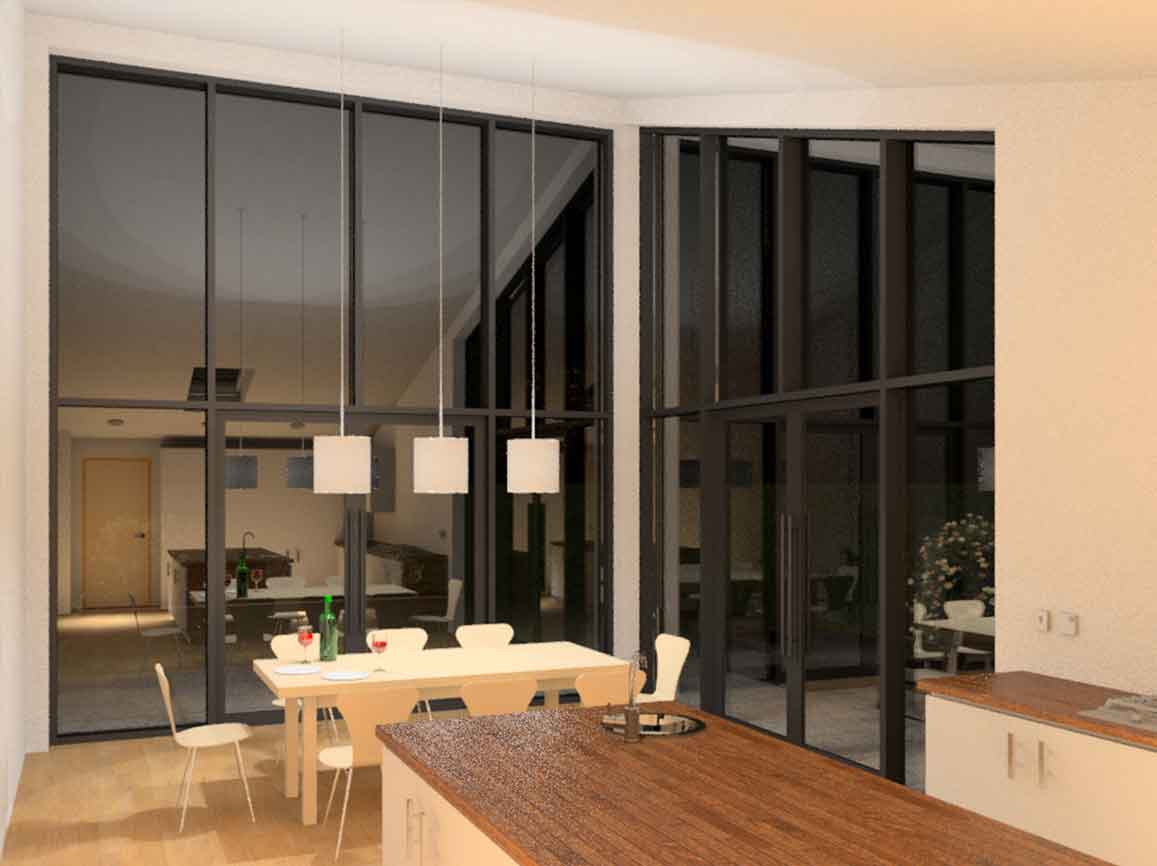 Sprink Lane
Partial conversion of stables
Hayes and Partners obtained planning consent for the partial conversion of an existing stable building. The building had been constructed as an equestrian building so did not qualify for agricultural permitted development rights.
The stables are retained in one side of the building; the objective was to provide domestic accommodation within the existing shed to promote animal welfare.
The conversion which is contemporary in style comprises two bedrooms, a utility room and two large living spaces, accommodated within the existing structure and external envelope, with the open plan living space benefitting from a vaulted roof. Later approval was granted to replace the roof finish.